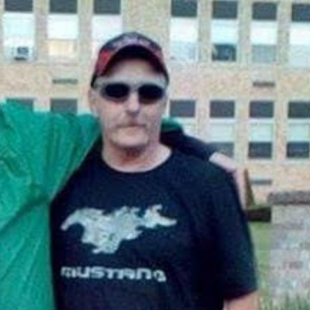 In Memory of Winston "Sonny" Spaven
June 22, 1965 - June 14, 2020
Resided in Oriskany, NY
---
Obituary
print this
On Sunday, June 14, 2020, Winston "Sonny" Spaven passed away at his home with his family at his side. He will be deeply missed as he was truly a one of a kind soul and an absolute light to all that knew him.
Sonny was born June 22, 1965 to Winston D. Spaven and Aileen M. (Stockbridge) Spaven. Sonny attended Westmoreland Central Schools. Sonny worked for many years with his Uncle Donny as a mason. Sonny currently worked at the Walmart DC and was an OG Associate, starting his career back in 1994. Sonny worked at the DC as a maintenance tech/mechanic and was just simply awesome and amazing at his job. He always said it came naturally as he was always turning wrenches since he was 12. He was adored by all of his Walmart family and his passing will leave a huge hole in their hearts. Sonny loved to four-wheel, work on his own house, car shows, Evel Knievel and getting a sundae now and again (well, a lot!) He was usually accompanied by his best friend and son, Jordan (Randy) Spaven. Sonny would help anyone that asked and he never hesitated to do so, never expecting anything in return, he just wanted to help folks. There are really no words to truly embody the spirit of Sonny, if you were lucky enough to know him, then you understand.
Sonny (aka Mr. Lahey)leaves behind his 2 children Jordan W. Spaven (aka Randy) and Camryn B. Spaven (aka Ed), and their Mom, Beth Ritter (aka Barb/Mr. Haney), his Mom, Aileen, sisters Candy Andrews (and Ron), Joanne Ireland (and Dick), Wendy Spaven (and Bill) Cindy Fogelman (and Jack), Roxanne Miner (and Rich) brothers Gary (and Diane), Dan (and Tina), Bob (and Lynda). He also leaves behind his beloved special nephew Rick Spaven, who was more like a brother to Sonny. Also, Kathy and Jeff Hepola, Lee and Eileen Ritter. Sonny also has several nieces and nephews and he will miss them. Sonny will be joining in Heaven his Dad, Winston AKA Tootie, his brothers Rick and Larry and brother-in-laws Rich Miner and Dale Greene.
Randy said he can take care of the Trailer Park Mr. Lahey, even if he is just the assistant trailer park supervisor.
Happy Landings Sonny, maybe you and Evel can get some pretty sweet jumps in.
You will be missed more than you know, you were loved and that you DID know.
Services will be at the convenience of the family. Arrangements have been handled by the gracious and wonderful staff of Friedel, Williams and Edmunds
---