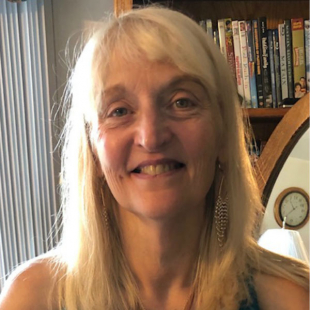 In Memory of Victoria Marie (Dade) Guerra
November 16, 1956 - January 6, 2020
Resided in Rome, NY
---
Obituary
print this
Rome, NY – Victoria Marie (Dade) Guerra, 63, died Monday, January 6th, 2020 due to heart failure.  She leaves behind the love of her life, Manuel, her husband of 38 years,  five sisters, and one brother.  Vicky was born November 16th, 1956 in Canton, Ohio to the late S. George Dade and Virginia (Dade) Whitcomb.  She was preceded in death by her brother George and her sister Elizabeth.
She was a graduate of Louisville High School, Louisville, Ohio in 1975.  She graduated from Shawnee Community College in 1979 as a Dental Hygienist and received a Bachelor's Degree from State University of New York, Marcy NY, in 2000.  She was a long time member of the American Dental Hygienist Association and was extensively involved in volunteer work promoting dental health.  Who could forget her giant toothbrush and giant teeth she carried with her in her community work promoting dental health.
Vicky loved to laugh.  She loved nature, birds, kittens and bright yellow flowers, especially sunflowers.  Her spirit in the Lord & her love of Jesus was evident to all and who could forget her never ending proclamation of "Praise the Lord!".
The family plans a celebration of her life at the American Legion in Sebring, Ohio at 2pm on March 28th, 2020.
---