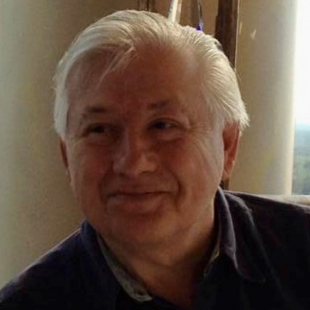 In Memory of Robert (Bob) T. DiBenedetto
February 4, 2022
Resided in Canastota, NY
---
Obituary
print this
Robert (Bob) T. DiBenedetto of Canastota, NY, aged 78, passed away Friday February 4, 2022. Born in Peekskill, NY, he was the son of Ralph DiBenedetto and Evelyn Kuritzky.
In 1964, he married Carolyn Brennan who was the love of his life for nearly 54 years. They met at State University of New York at Plattsburgh where he earned a Master's degree in Education. Together they raised two cherished sons, Jason and Nicholas.
He was a loving husband, a devoted father and an amazing grandfather. He was an avid gardener and woodworker, and loved spending time with his family and friends.
He taught American History and Government for his entire 35 year career, at South Lewis Junior-Senior High School where he was affectionately known as "Mr. D". He cared deeply about and was well respected and liked by his students and fellow staff members. He taught three generations of students during his tenure, and was often voted favorite teacher in the yearbook. In addition to teaching, he started the wresting program at South Lewis in 1965 and coached the Varsity Wresting Team for a majority of his career at the school.
Surviving are his son Jason DiBenedetto and Daughter-In-Law Zerina DiBenedetto of Canastota, NY, his son Nicholas DiBenedetto of Springfield, OR, three grandchildren, his brother Richard DiBenedetto of Birmingham AL, two sisters Tina Monaco of Beacon, NY and Lori Fusco of Canyon Country, CA, and his stepmother Joan Riefenhauser of Beacon, NY.
He was preceded in death by his parents and his wife.
A memorial service will be held at The United Methodist Church 633 E. Main St. Turin, NY 13473 on February 16, 2022 at 7:00pm.
---