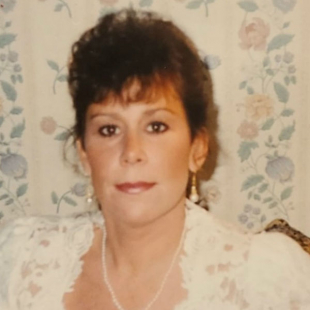 In Memory of Mary "Colleen" Kolakowski
December 23, 2020
Resided in Camillus, NY
---
Obituary
print this
Mary "Colleen" Kolakowski (DeLany), 59, of Camillus passed away Wednesday, December 23rd surrounded by those she loved.
Born in Camillus to Frederick T. and Joanne K. Barrett DeLany. Colleen was a loving mother, daughter, sister, and friend. She is a Paul Smith's College graduate, class of 1987. She worked in the Syracuse City School District as a teaching assistant before retiring. Colleen was the life of the party and a gentle soul. She was a lover of The Rolling Stones and anything else rock n' roll. Her favorite place to be was the little red cabin in the woods- "We're gonna do some fishin', eatin', and some adventures!"
Colleen was predeceased by her brother-in-law Gary Kolakowski and two infant brothers, Patrick DeLany and Daniel DeLany.
Surviving are her two daughters, Madison and Hailee Kolakowski, and their father Paul Kolakowski. Her siblings: Frederick DeLany, David DeLany, Sheila DeLany (Kubinski), Mark DeLany, Timothy DeLany, Erin DeLany, Matthew DeLany, and Shannon DeLany (Bourcy), as well as many nieces and nephews and her lifelong friend Kathy Morton.
Private services will be held at a later date.
---